Sorry for the lack of updates here lately, we've been busy, but here's a glimpse into the world of Anubis.......
RIP George Martin
As everyone is well aware, this year has been notable for the sad losses of a number of musical greats. Recently, producer Sir George Martin sadly joined this list. 
Martin's contribution to the art of record production is well documented, and of course Anubis owes him an enormous debt, as does every band or artist who has entered a recording studio. He helped turn the long playing album format into an art form, and Anubis would like to join the long list of those who'd like to say thanks and goodbye. 
#4 Sessions Continue
Work is still in progress for Anubis' fourth studio album. The band are all very, very pleased with the progress but there is still much work to be done, and we're still being tight-lipped about any release schedule. We're sorry for the long wait, but we think this one will be worth the wait. 
What we can say though, is that next week Dave will be traveling to Melbourne where he has booked studio sessions with a genuine Mellotron. This will add to the already long list of vintage keyboards Dave has used on the sessions. 
The Big Rig Mk II
For those of you who have been following the series of Gear Corner posts, Dean has just completed a full revision and update of his rig. There'll be a post detailing the new rig soon, but here's a quick preview....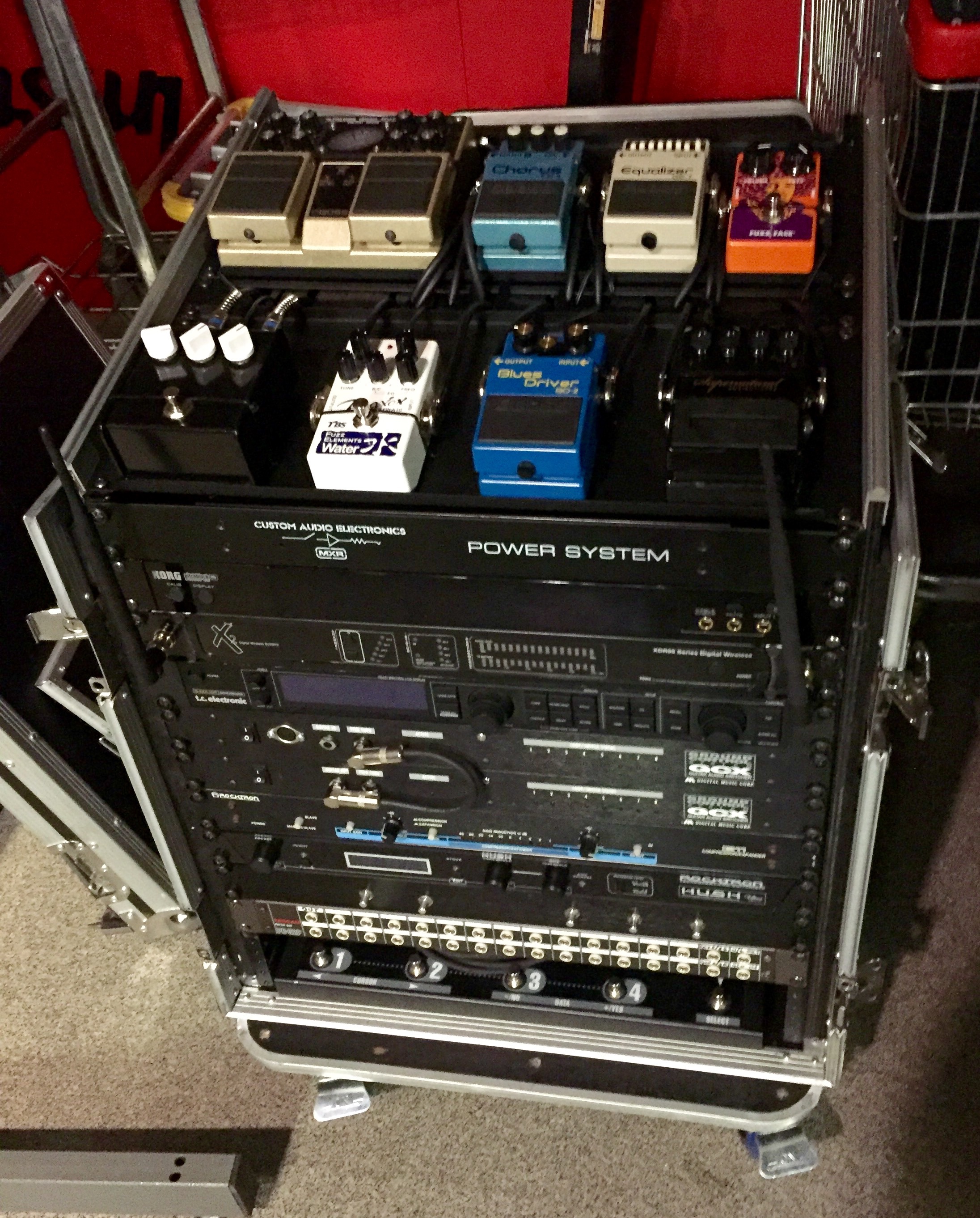 New Music From One Of Our Friends
Our good friend (and fellow Australian Prog artist) Ben Craven has just released his new album "Last Chance to Hear".
If you haven't heard Ben's music, head on over to
http://bencraven.com
 and see what you're missing.