Though we're excited to be heading for France today, we're also just a little disappointed to be leaving the Netherlands.
The two shows we've played here were played to two of the very best audiences we've had the pleasure of playing to.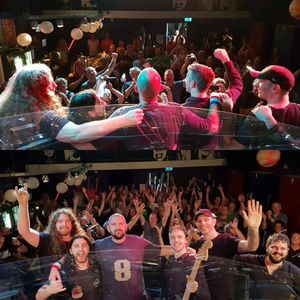 Everybody we've worked with to put these shows on has been an absolute pleasure to work with. We've been astounded by how accomodating everyone has been, and just how committed everyone has been to helping us put on a great show.
We would like to thank John, Onno, Tanja, Laurens, Pauline, Marcel, Henri, Anton, Richard, Pete, all of the staff at Duycker and of course everyone from Progfrog. Apologies if we've missed anyone.
And of course we can't forget to thank everyone who came along to the shows. Thank you all so very much for your kind support and enthusiasm.
Hopefully it won't be too long before we return.
Anton, Doug, Dave, Rob, Steve & Dean