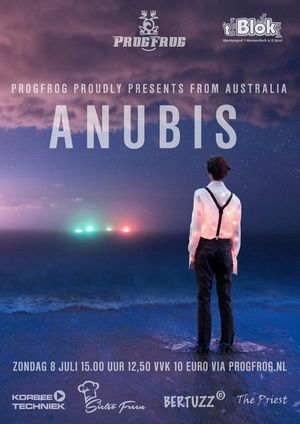 After playing at de Boerderij Zoetermeer as part of 2015's "Hitchhiking Across Europe" tour, the band are very excited to be returning to The Netherlands in 2018.
Thanks to the wonderful people at Progfrog, Anubis will be playing at 'T Blok, Nieuwerkerk on Sunday the 8th of July 2018.
Tickets can be purchased from the following link:
http://www.progfrog.nl/events/anubis-australia/
Hope to see you there.