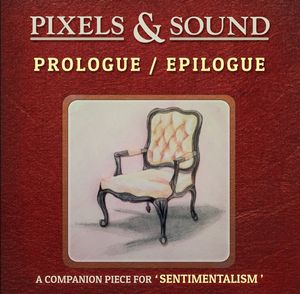 A very close friend of Anubis' Reece "Madison" Denton, has been hard at work with his project "Pixels and Sound". After releasing the "Prologue/Epilogue" EP two years ago, Reece has now begun the recording process of an album that the EP was intended to be a companion piece for, titled "Sentimentalism".
You can follow Reece's progress recording the album on the Pixels & Sound Facebook page
here
, where you'll also find that our very own Anton Stewart is contributing bass to the project. A nice way to return a favour, as Reece also recently contributed some backing vocals to Anubis' forthcoming album.
Meanwhile, our label-mates Toehider have announced their next two shows will be the last with the current lineup of the band. We've been privileged to share a bill with Toehider on many occasions and can assure you they put on a show well worth seeing, and while we're certain their revised lineup will be great, you shouldn't miss the opportunity to see this lineup while you can. Full details can be found
here
.