A very happy year to you all!!
2018 promises to be a very good year in Anubis' world with a European tour in July culminating in a performance at the Night of the Prog festival on July 15th.
There's also set to be at least one new release from the band early this year - but more on that down the track a bit.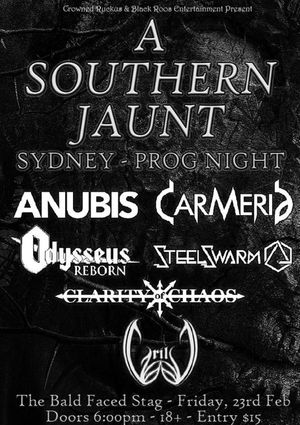 To kick off the year though, we're set to preform an all too rare home town show at the Bald Faced Stag Hotel in Leichardt, Sydney on February 23rd. The show will also feature Anton's old band Carmeria amongst a great bunch of other prog and prog-metal bands, so we're all looking forward to that.
Hope to see you all soon.