Lights of Change - Live in Europe 2018 
2CD Live Album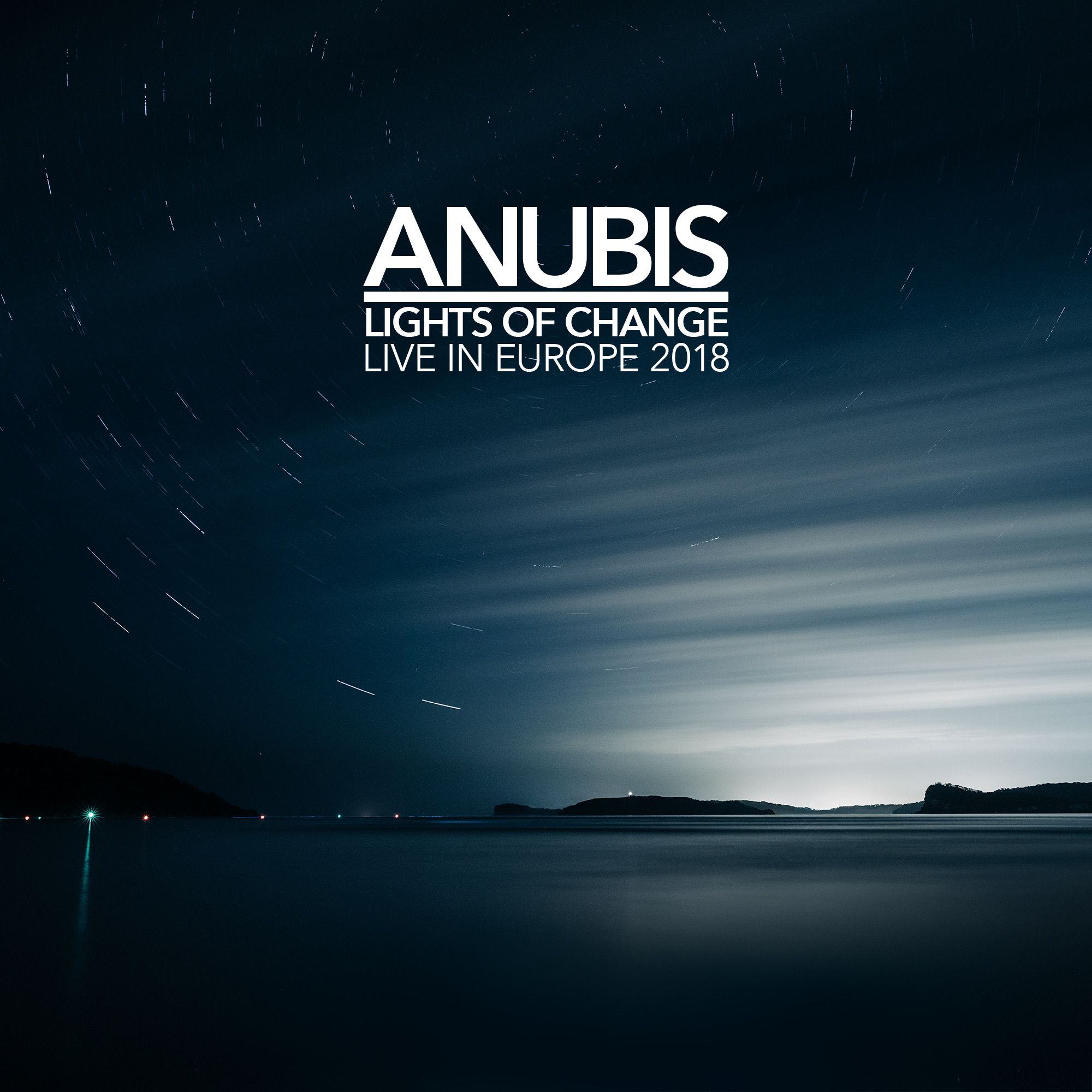 We are proud to announce a new 2CD live album, recorded in July 2018 on our European summer 2018 tour. 
The first disc is almost the complete set from our festival performance at Loreley Amphitheater on July 15th 2018. The set featured pieces from the 2017 studio album The Second Hand plus the stage favourites Dead Trees, Silent Wandering Ghosts and the epic Disinfected and Abused from 230503. 
The second disc is taken from our sold out performance at well known Dutch Prog club 't Blok. 
This disc features a full live performance of our second album A Tower of Silence, which upon release brought us to a whole new fan base in Europe. 
ANUBIS - LIGHTS OF CHANGE - Live in Europe 2018 
Disc One 
(Recorded live at Loreley, St. Goarshausen, Germany - July 15th 2018) 
Pages of Stone 
Dead Trees 
Fool's Gold 
These Changing Seasons III 
Silent Wandering Ghosts 
Disinfected and Abused 
Disc Two 
(Recorded at 't Blok, Nieuwerkerk a/d iJssel, Netherlands, 8th July 2018) 
The Passing Bell (Pt I - VI) 
Archway of Tears 
This Final Resting Place 
A Tower of Silence 
Weeping Willow 
And I Wait for my World to End 
The Holy Innocent 
All That Is 
i. Lights of Change 
ii. Limbo of Infants 
iii. Endless Opportunity 
Available to Preorder now from https://anubismusic.bandcamp.com